Drones Services
MCS is a CA Silicon Valley-based company that offers a variety of services related to drones. We specialize in aerial surveys, pole utility inspections, Tower Inspections, Cell Site, MicroCell, Building, and Construction Site Inspections. MCS received its Part 107 certificate commercially in Sept. 2016. John, COO has been flying drones as a hobby for several years. He believes so much good can come from a drone this technology when used within FAA guidelines. Along with our Class A Contractors license, years of project management experience, we offer a wide range of services for drone projects.
2019 – MCS worked with CAL-OES of the Creek Fire to test the use of Aerial 2d Ortho and Street Level imagery. The ortho imagery provides quick assessment ability to assess areas affected
2018 – John responded and supported crisis response efforts in the Philippines after the Mayon Volcano Eruption, Florida after Hurricane Michael, and after the fires in California.
SERVICES
COMMERCIAL REAL ESTATE
Aerial Photography
Construction Progress
Site Survey
Survey
Training
INDUSTRIAL SOLUTIONS
Mapping and Photogrammetry
Survey
Site Survey
Aerial GIS
Asset Inspections
Pole Line Inspections
Tower Inspections
Cell Site Inspections
Micro Cell Inspections
Building Inspections
Training
Emergency/disaster response
Training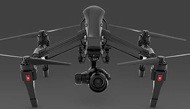 Phantom 4
1. Phantom 4 Aircraft
2. Phantom 4 Remote Controller
3. 3-Axis Camera Stabilization Gimbal
4. Built-in Camera Captures 4K video & 12.4M Photos
5. DJI Lightbridge Video Downlink, 5km range
6. 4S 15.2V 5350mAh Intelligent Flight Battery
7. Four Pairs of Propellers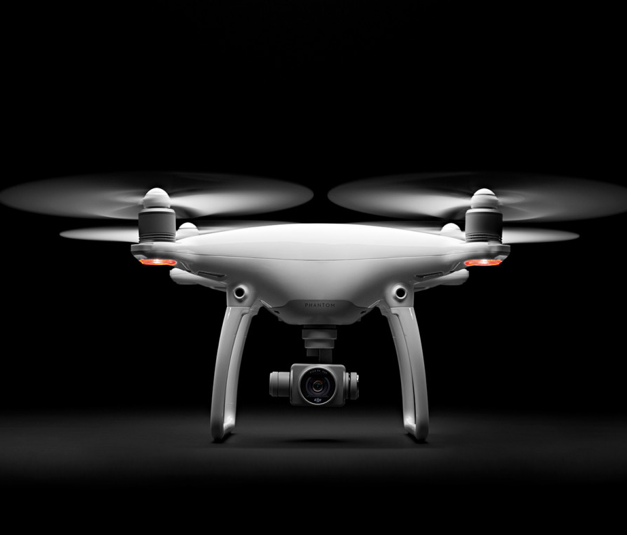 Mavic Pro 2
The DJI Mavic Pro folds down as small as a bottle of water, making it small enough to bring with you everywhere.
New OcuSync transmission system offers up to 4.3 miles (7km) of transmission range.
Fly at up to 40mph (64kmh) or for as long as 27-minutes.
True 4K, fully stabilized ensures smooth footage
ActiveTrack, TapFly and other smart features make professional looking video effortless.
Obstacle Avoidance combined with sensor redundancy increases flight safety and reliability.
Vision positioning paired with GPS and GLONASS ensures precise positioning indoor and outdoors.
Fly by Phone over Wi-Fi for even easier flight
Matrice 600Pro
The Matrice 600 Pro (M600 Pro) inherits everything from the M600 with improved flight performance and better loading capacity.Pre-installed arms and antennas reduce time required for setup, and the system's modular design makes it easy to mount additional modules.
The airframe is equipped with the latest DJI technologies, including the A3 Pro flight controller, Lightbridge 2 HD transmission system, Intelligent Batteries and Battery Management system. All Zenmuse cameras and gimbals are natively compatible and full integration with third party software and hardware make the M600 Pro ideal for professional aerial photography and industrial applications.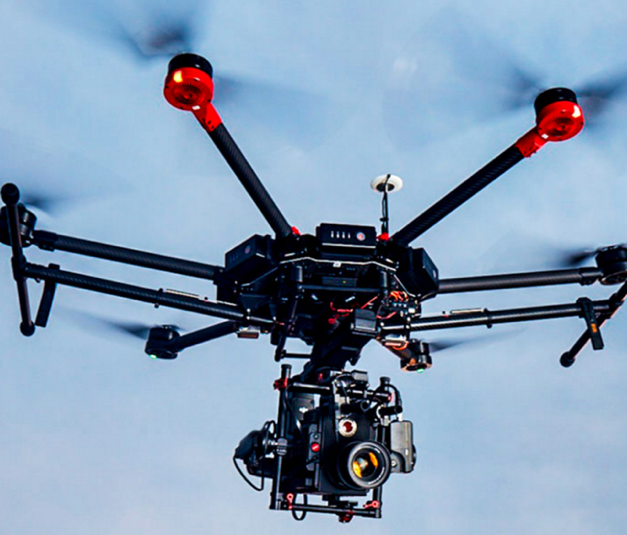 Trinity F90+
Whether in the agricultural sector, in the mining business or when inspecting industrial plants and construction progress, more data can be recorded in shorter time than it was previously possible with conventional systems.
The Trinity F90+ demonstrates its range advantage in comparison to classic multicopters and other fixed-wing drones due to the longer flight time and covers up to 20 times larger areas. The larger the area to be covered, the more attractive the use of the Trinity F90+ gets.
90+ minutes*/ 60 minutes flight time
wide range of high precision sensors, e.g. dual RGB & NDVI payload and 42 MP HighRes RGB
PPK including Quantum-System iBase ground reference station powered by u-blox
Powerful motors for even more reserves in all situations
Live Air Traffic (ADS-B) incl. QBase 3D Mission Planning
2.4 GHz telemetry with up to 7 km command & control range
Optional ADS-B Mode-S transponder